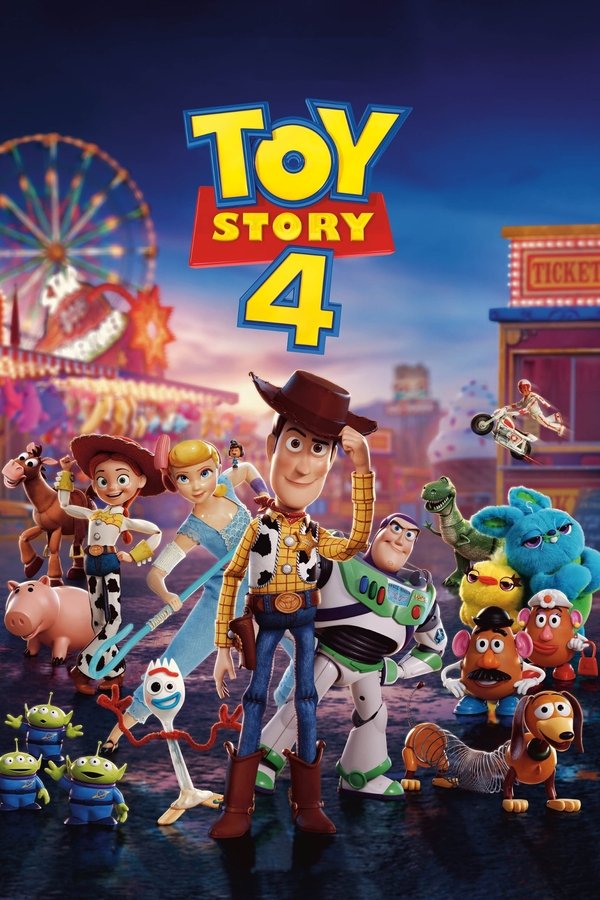 | Release Date | Box Office | Budget | Rating |
| --- | --- | --- | --- |
| June 21, 2019 | $519,802,847 | $175,000,000 | 3.8/10 |
Woody has always been confident about his place in the world and that his priority is taking care of his kid, whether that's Andy or Bonnie. But when Bonnie adds a reluctant new toy called "Forky" to her room, a road trip adventure alongside old and new friends will show Woody how big the world can be for a toy.
Toy Story 4
Reviews for Toy Story 4
Prediction
:
| Verdict
:
June 30, 2019
Toy Story 4 continues Pixar's beloved series almost after a decade. It follows the further adventure of Woody and Buzz Lightyear with their new kid owner. There are also many new characters this time around, starting with Forky , the sentient arts-and-crafts toy made from a spork, clay, pipe cleaners, and googly eyes. This movie definitely fits into the series' action-comedy genre.
The animation is striking, the jokes amusing and the story sweet, though this being Pixar, the tale is also melancholic enough that the whole thing feels deeper than it is. In other words, the movie is exactly what you expect — not more, not less.
Though the previous films were known for their visual inventiveness (the original was the very first computer-animated feature), "Toy Story 4" boasts animation so vivid and polished it makes its characters realer than they've ever been.
This summer hit the theatres near you to watch this touching, funny, adventurous and yes even profound, Pixar's signature property.